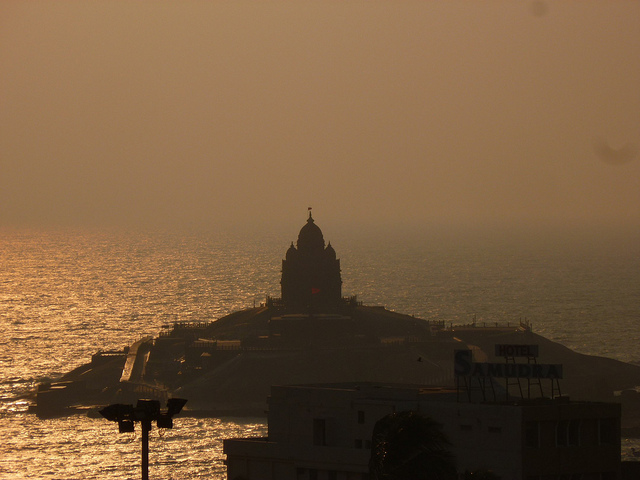 So I recently reached the End of India.
I have just spent the first two weeks of December travelling around Tamil Nadu and Kerala in the South, mostly by train, and taking in Ooty, Madurai and Kochi, with a stop in the middle at Kanyakumari (pictured), the Southern-most point in India.  The end of the line.
And then five days ago I left India. It was four years ago today that I arrived in Bangalore at the start of that adventure, eventually spending two years there and two years in Delhi.
It feels strange, and a bit sad, to think that I won't be there any more. There are lots of people and so many things I will miss about the place.  Of course, there will also be some trials and tribulations that I won't miss at all—the appalling air pollution in Delhi for a start.
But I think it's simply not possible to switch off India and walk away, just like that. So I will be using some spare time in the next few weeks to ruminate, reflect and write about my experiences over the last 4 years.
In the meantime some photos from the trip are here: